Observation of Thinking
From AnthroWiki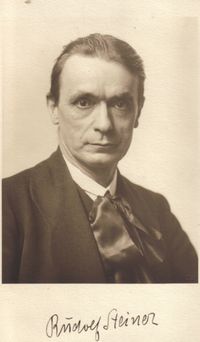 The observation of thinking, which Rudolf Steiner first discussed in detail in his "Philosophy of Freedom", is an important step on the path to conscious spiritual cognition. The thinking experience, the experience of thinking, usually eludes observation because the thinker, while thinking, directs his attention entirely to the object about which he is thinking. The conscious observation of thinking represents an exceptional state, which, however, every thinking person can deliberately bring about. He then observes his own spiritual activity - and thus stands at the beginning of spiritual perception in general, through which he experiences himself as a spiritual being. At the same time, however, this is also the starting point for all further spiritual perception.
Aristotle and the "Thinking of Thinking"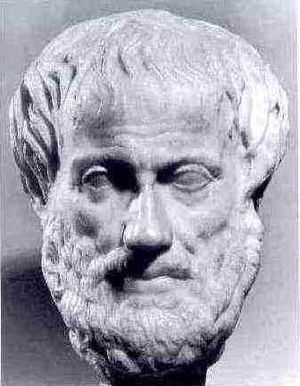 In his Metaphysics, Aristotle already described the possibility of observing thinking as a "thinking of thinking":
From "Thinking of Thinking" to the Concrete "Observation of Thinking"
What Rudolf Steiner described as "observation of thinking" in his "Philosophy of Freedom", however, goes far beyond "thinking of thinking" and leads to a concrete contemplation of thinking and of one's own spiritual being, which this brings forth, but in which the spiritual being of the world is also founded at the same time. The observation of thinking thus leads to a true self-knowledge, which is the necessary basis of the knowledge of the world.
Thinking, Feeling and Willing
The Observation of Thinking
If we want to know the world, we observe it and think about it. Rudolf Steiner understands observation as the "confrontation of thinking with the given" (Lit.:GA 3, p. 67), whereby it must be taken into account that the "given" initially appears in consciousness as a specific, intentionally grasped wholeness, which only thinking breaks down into individual, interrelated factors[1]. We actively produce thinking, but we do not observe it ourselves for the most part. In his "Philosophy of Freedom", Steiner described this observation of thinking, which we do not normally carry out, in great detail:
Thus, although we produce thinking by conceptually penetrating perception, we do not for the most part observe thinking itself in the process:
We do not bring forth nature by perceiving it and subsequently recognising it. Perceptions are given to us without our intervention through the activity of our external and internal senses. It is different when we observe thought itself. We then observe something that we ourselves bring forth, namely our own spiritual activity.
Literature
Weblinks