GA 217a
From AnthroWiki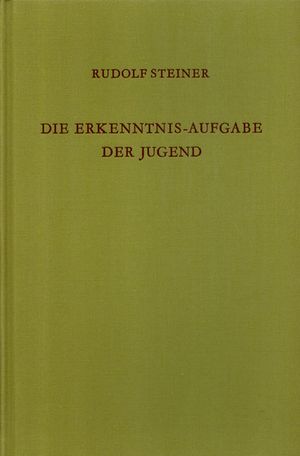 The Knowledge-Task of Youth
Die Erkenntnis-Aufgabe der Jugend
Speeches and answers to questions, essays and reports from the years 1920 to 1924 as a supplement to the "Pedagogical Youth Course" of 1922 (GA 217).
The contributions in this volume show the importance Rudolf Steiner attached to the age of youth and how he knew how to respond to the life questions of young people.
Contents (selection)
The humanisation of scientific life / The cognitive task of academic youth. How can anthroposophical work be developed at universities? The three main questions of the anthroposophical youth movement / On the nature and aim of the youth movement. The way to the lost effective forces of nature / Letter of Rudolf Steiner on the choice of profession (facsimile).
Literature
German