GA 6
From AnthroWiki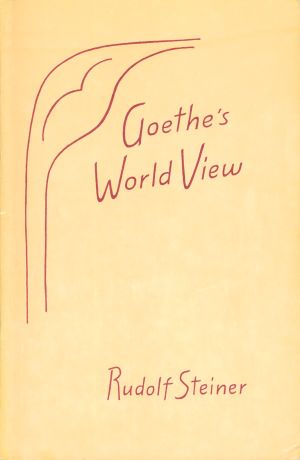 Goethe's World View
Goethes Weltanschauung
This work is the result of Steiner's many years of intensive work as an editor of Goethe's scientific works.
Contents
Preface to the New Edition, 1918
Preface to the First Edition
Introduction
I. GOETHE'S PLACE IN THE DEVELOPMENT OF WESTERN THOUGHT
Goethe and Schiller
The Platonic World View
The Consequences of the Platonic World View
Goethe and the Platonic World View
Personality and World View
The Metamorphosis of World Phenomena
II. GOETHE'S VIEW ON THE NATURE AND DEVELOPMENT OF LIVING BEINGS
III. THE CONTEMPLATION OF THE WORLD OF COLORS
The Phenomena of the World of Colors
IV. THOUGHTS ABOUT THE DEVELOPMENTAL HISTORY OF THE PHENOMENA OF EARTH AND AIR
Thoughts about the Developmental History of the Earth
Observations about Atmospheric Phenomena
V.
Goethe and Hegel
Epilogue to the New Edition of 1918
Literature
German
Original editions