GA 342
From AnthroWiki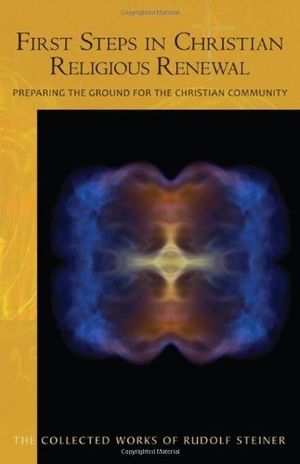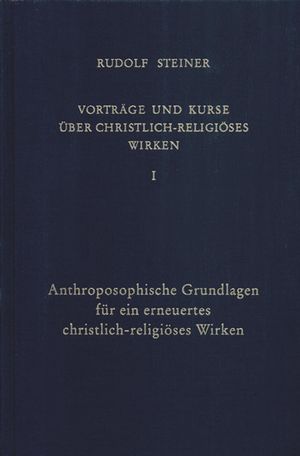 Lectures and Courses on Christian Religious Work. Volume I. Anthroposophical Foundations for a Renewed Christian-Religious Work
Vorträge und Kurse über christlich-religiöses Wirken. Band I. Anthroposophische Grundlagen für ein erneuertes christlich-religiöses Wirken
Six lectures and two discussions, Stuttgart 12-16 June 1921.
In these lectures Rudolf Steiner addresses questions that had been put to him by young people in 1920 and 1921. They were students, mainly of Protestant theology, who in this time of collapse of old structures that had hitherto given people outer and inner support, were looking for new and contemporary ways of religious life and work. In his explanations, Rudolf Steiner shows how these paths can be found, building on the insights of anthroposophical spiritual science.
Contents (selection)
Theology or Religion / How does the human being with his ethical impulses fit into the world of natural laws? Community building as the basis for religious work. Necessity of the threefold structure. Religious deepening and cultus / Overcoming the separation of knowledge and faith / Immortality and pre-existence / Answers to questions.
Literature
Rudolf Steiner, Marsha Post (Translator), Christopher Bamford (Introduction): First Steps in Christian Religious Renewal: Preparing the Ground for The Christian Community. CW 342. SteinerBooks 2010. ISBN‎ 978-0880106221; eBook ASIN B008AW6I1K
German