GA 34
From AnthroWiki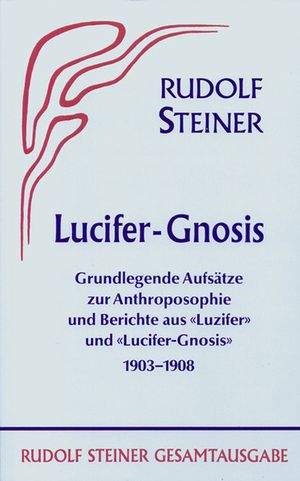 Lucifer - Gnosis
Fundamental essays on anthroposophy and reports from the journals "Lucifer" and "Lucifer - Gnosis" 1903 - 1908
Grundlegende Aufsätze zur Anthroposophie und Berichte aus den Zeitschriften «Luzifer» und «Lucifer – Gnosis» 1903 – 1908
"Lucifer" or "Lucifer - Gnosis" was the first and only anthroposophical journal which Rudolf Steiner edited and supervised himself for many years.
Contents (selection)
Initiation and Mysteries - Reincarnation and Karma - Of the Aura of Man - The Supersensible World and its Knowledge, and many others. In addition, the regularly published reports from the theosophical movement, both biographical and social, are of great interest.
Literature
German