GA 300
From AnthroWiki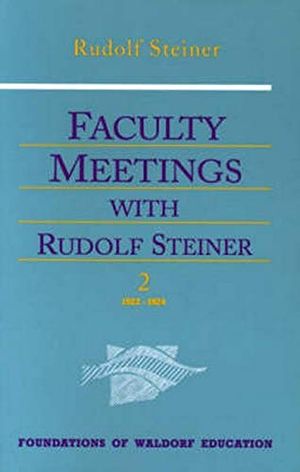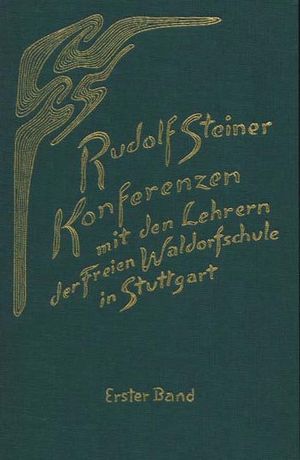 Conferences with the Teachers of the Waldorf School 1919 to 1924
Konferenzen mit den Lehrern der Freien Waldorfschule 1919 bis 1924
The conferences with the teachers of the Waldorf School in Stuttgart are a unique document, for they are located at the pulse of school life, where pedagogy emerges anew, as it were, on a daily basis. By Rudolf Steiner responding to the questions, concerns and problems of the teachers, what is developed in the lectures becomes individualised and shows the viability of the foundations. The conferences have become an inexhaustible treasure trove of pedagogical ideas, they show in exemplary fashion how pedagogical consultation can proceed, they introduce the phenomenology of the observation of the human being and they convey an impression of the atmosphere of the spirit of optimism at that time. All three volumes have now been revised and offer a checked and expanded text version. For those interested in history, the teachers' names are now included in the text for the first time, the pupils with the monograms of their real names.
The wording of the conferences was not intended for publication. It must be accepted that there are errors in the incomplete records which Rudolf Steiner did not review. (Lit.:GA 300c, p. 5)
Contents
These two volumes span 1919 to 1924 and cover, meeting by meeting, the development of the first Waldorf school. Participating in a work in progress, Steiner deals with an amazing array of problems, frustrations, successes, and failures. His sleeves rolled up and his sight on a vision that he made a reality, Steiner lays the foundations of Waldorf education. This detailed look behind the scenes will interest not only teachers, but also parents, students, and anyone who wants to know how a successful worldwide school movement arose.
Literatur
Rudolf Steiner, Nancy Whittaker (Translator), Robert Lathe (Translator): Faculty Meetings with Rudolf Steiner. CW 300a/b. 2 Volumes: September 8, 1919 - September 3, 1924. Anthroposophic Press 1998. ISBN 978-0880104586
German