GA 168
From AnthroWiki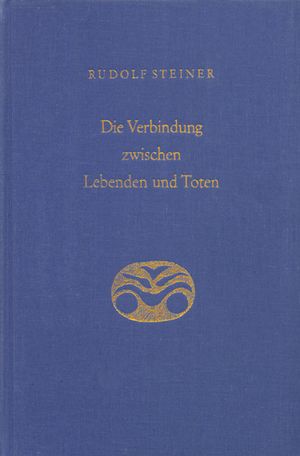 The Connection between the Living and the Dead
Die Verbindung zwischen Lebenden und Toten
Eight individual lectures given in various cities between 16 February and 3 December 1916.
Contents (selection)
Life between Death and New Birth / The Essential Elements of Man in the Life between Death and New Birth / On the Event of Death and Facts of the After-death Time / How Can the Mental Distress of the Present Be Overcome? Social Understanding of Man - Freedom of Thought - Spirit-Cognition / Karmic Effects. Individual destinies and human karma / The life lie of today's cultural mankind. Occult societies. The necessity of impulses coming from true spirit-recognition / The connection between the living and the dead. Imagination, inspiration and intuition / The connection of man with the spiritual world.
Literature
German