GA 107
From AnthroWiki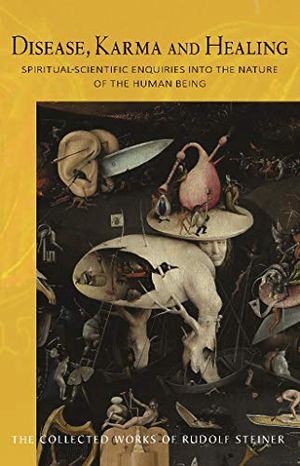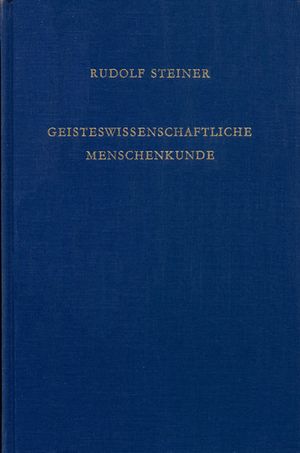 Spiritual Science of Man
Geisteswissenschaftliche Menschenkunde
Nineteen lectures, Berlin 19 October 1908 to 17 June 1909 (Cycle A)
In these lectures Rudolf Steiner shows the nature of the human being, his earthly and spiritual nature, his connection with the beings of the spiritual worlds as well as the Christ event as a cosmic event and its significance for the entire development of the earth.
Contents (selection)
In the eighteen lectures of the English edition, given weekly as part of an ongoing course on "the whole field of spiritual science," Steiner elaborates in detail on the diverse interplay of the human constitution (the physical, etheric, and astral bodies and the "I") in relation to rhythmic processes, developing consciousness, the history of human evolution, and our connection with the cosmos. Within this broad canvas, some of his themes acquire a very distinctive focus, including vivid accounts of the "intimate history" of Christianity, creating from "nothing," the interior of the Earth, and health and illness.
Other topics include the nature of pain, suffering, pleasure, and bliss; the four human group souls of lion, bull, eagle, and humankind; the significance of the Ten Commandments; the nature of original sin; the deed of Christ and the adversarial powers of Lucifer, Ahriman, and the Asuras; evolution and involution; the Atlantean period; and even Nietzsche's final state of madness.
According to Rudolf Steiner, illness comes to expression in the physical body, but mostly does not originate in it. Thus, a key to the physician's work is gaining insight into the whole nature -- the essential core being -- of an individual. Throughout this lecture course, Steiner draws our attention to the greater scope of the smallest phenomena -- even a seemingly insignificant headache. He sheds light on things we normally take for granted, such as the human capacity to laugh or cry. In the process, he broadens our vision of human existence. Moreover, "mundane" human experiences of forgetting and remembering are intrinsic to our humanity and have unsuspected moral and spiritual dimensions.
Literature
German