GA 57
From AnthroWiki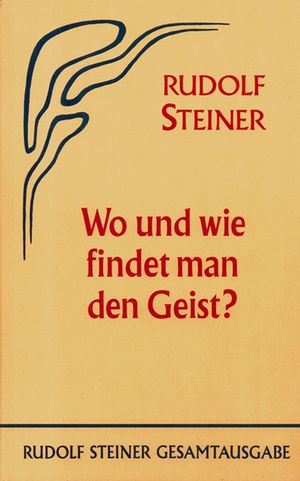 Where and How Does One Find the Spirit?
Wo und wie findet man den Geist? (1908/09)
Eighteen lectures, Berlin 15 October 1908 to 6 May 1909.
Contents
Where and how to find the spirit? / Goethe's secret revelation, exoteric and esoteric / Bible and wisdom / Superstition / Questions of nutrition / Questions of health / Tolstoy and Carnegie / The practical training of thought / The invisible members of human nature and practical life / The mystery of human temperaments / The riddles in Goethe's "Faust", exoteric and esoteric / Nietzsche / Isis and Madonna / Ancient European clairvoyance / The European mysteries and their initiates.
Literature
German