Anglo-German culture
From AnthroWiki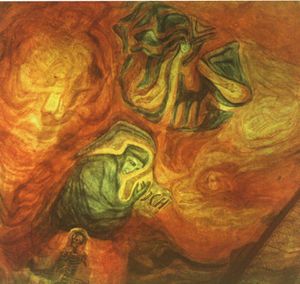 The Anglo-German culture or Germanic-Anglo-Saxon culture (1413 - 3573 AD) is the fifth post-Atlantean cultural epoch; we are currently living in this cultural epoch, which in a historical context is generally referred to as the modern era. It serves the formation of the consciousness soul and can therefore also be called consciousness soul age. It is under the sign of Pisces, thus it is the Age of Pisces.
But a true community - if it is not to fall back into already outmoded states of consciousness - can only be cultivated in community with spiritually conscious people - anthroposophists - according to the age. For the anthroposophically untrained person, the consciousness-soul quality often produces feelings of emptiness, searching, and loneliness (see above). These can only be counteracted if the respective person takes charge of his or her own spiritual education, and in doing so exchanges in detail with other, similarly oriented people about his or her progress and regression.
Pure contemplation of the sense world and free imagination as the task of the consciousness soul age
An essential task of the consciousness-soul age is to develop, on the one hand, pure contemplation of the sense world and, on the other hand, free imagination in the way that Goethe already aspired to.
Literature